1992-2003
If I was down to my last dollar, I'd spend it on public relations. —BILL GATES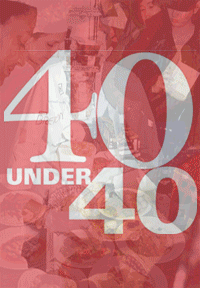 It was 1992 when I opened Amster-Young Public Relations. I was determined to build a great agency that was small enough to be unencumbered by the layers of bureaucracy that often inhibit creative thinking, yet experienced enough to counsel major corporations.
I approached public relations and marketing challenges with "big" agency thinking but with entrepreneurial creativity and speed – I did then and I still do today. For the next 10 years or so I built a great team and we did some excellent work in numerous industries. Along the way there were awards won, professional and personal relationships forged and a few stars who are working in the industry at the highest levels — some of the very best and brightest in the business.
This section provides an overview of that exciting decade and also is relevant because the skills, contacts and expertise of running my own agency for so many years still comes into play today as I work with select clients as an independent consult and write for newspapers and magazines.
After more than a decade at the helm of Amster-Young PR, Amster-Young merged her firm with another agency and soon was working as an Independent PR professional, freelance writer and author.