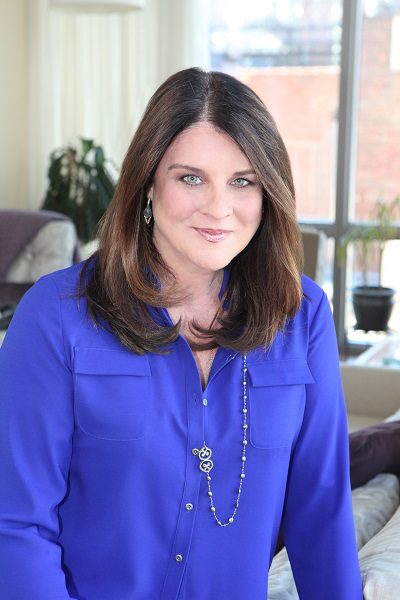 Bio of Karen Amster-Young
A seasoned public relations and marketing professional, Karen Amster-Young has over two decades of marketing, public relations and writing experience. Karen founded Amster-Young Public Relations, Inc. (AYPR), an award-winning, full-service marketing and public relations agency. The agency represented clients from numerous industries, including fashion, hospitality, business-to-business, and home/design. Highlights of the agency's work include the award-winning successful launch of FIJI Water and ITO EN Teas®. The firm also represented Federated Merchandising Group (all private label brands) and handled numerous projects for the American Cancer Society, the Hong Kong Tourist Association, prominent antique shows, and restaurants. AYPR's was known for its award-winning work in the consumer design and home arena, representing industry associations such as the Wallpaper Council and the National Tabletop & Giftware Association. Karen was named one of the top "Forty PR Stars under Forty" by PR Week magazine and has been featured in numerous trade magazines.
As the first agency of record for FIJI Water, her firm handled all aspects of the company's launch, including but not limited to: strategic events, charitable partnerships, media relations, all press relations, celebrity outreach, trade shows and more. Amster-Young, together with its advertising agency partner, Ryan Drossman & Partners, developed the now ubiquitous "silver-slipper" which facilitated FIJI's entry into better restaurants and hotels. Ms. Amster-Young won the prestigious Galaxy Award and HSMAI awards for its work on behalf of FIJI Water.
For ITO EN Teas (North America) Inc., Ms. Amster-Young handled many aspects of the U.S. launch, including the opening of the Ito En flagship store and restaurant on Madison Avenue. This was a significant launch since Teas' Tea was the first bottled tea of its kind to be introduced in North America.
Ms. Amster-Young's career began at Citibank, N.A. as a communications executive after completing the firm's internship program – one of the most prestigious in the county. A few years later she joined Ketchum Public Relations in New York, one of the nation's top ten public relations firms.
Karen has been representing select clients as an independent consultant since selling her agency. She is often called upon by companies looking for strategic counsel on product launches, particularly in the consumer food category and home/design. Additionally, as a senior strategic advisor, she also brings PR agencies together with clients, creating important partnerships that help brands at all stages of growth. Ms. Amster-Young is also a contributor for major magazines; her interviews with influencers and newsmakers have been published in numerous media outlets, predominantly in the Hamptons.
An avid entrepreneur, Ms. Amster-Young is always passionately seeking exciting business opportunities. Recently, her first non-fiction book, The 52 Weeks: Two Women and Their Quest to Get Unstuck, with Stories and Ideas to Jumpstart Your Year of Discovery was released by Skyhorse Publishing. Karen lives with her husband and daughter in Manhattan.